Hilary Summers with Andrew West & Helen Crayford
Hilary Summers: What's So Great About Opera? with Andrew West
Helen Crayford: Rags to Riches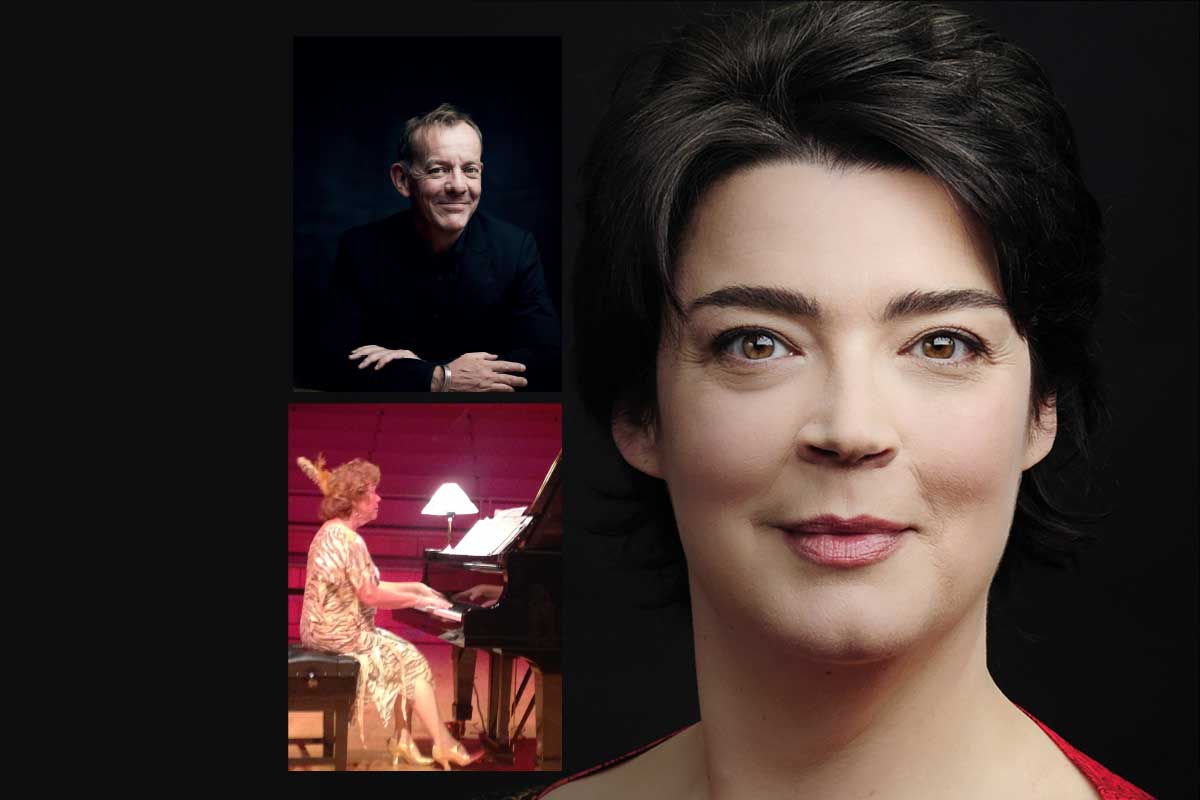 Join Hilary Summers and Andrew West for a romp through the highs and lows of opera in a programme featuring songs specially composed by the duo, such as 'I'm a Puccini heroine addict' and 'Thoroughly modern Hilly', as well as beloved arias from the operatic canon. Stylistic interpretation, gender fluidity and contemporary music all come under scrutiny, and for the Grand Finale, the duo proudly present the Essential Magic Flute – a reduced one-woman, fabulously staged and costumed version of Mozart's masterpiece.
Hilary Summers is a ridiculously tall Welsh contralto who has specialised in ancient and modern music, winning a Grammy award and recording over forty CDs. Her duo partner Andrew West is a shorter English pianist who has toured all over the world as soloist, accompanist and chamber musician.
Helen Crayford brings her one-woman show to Deal, taking us on a whistle-stop tour of Ragtime, Novelty Piano and Jazz, all performed in period costume.
Other events that you might like