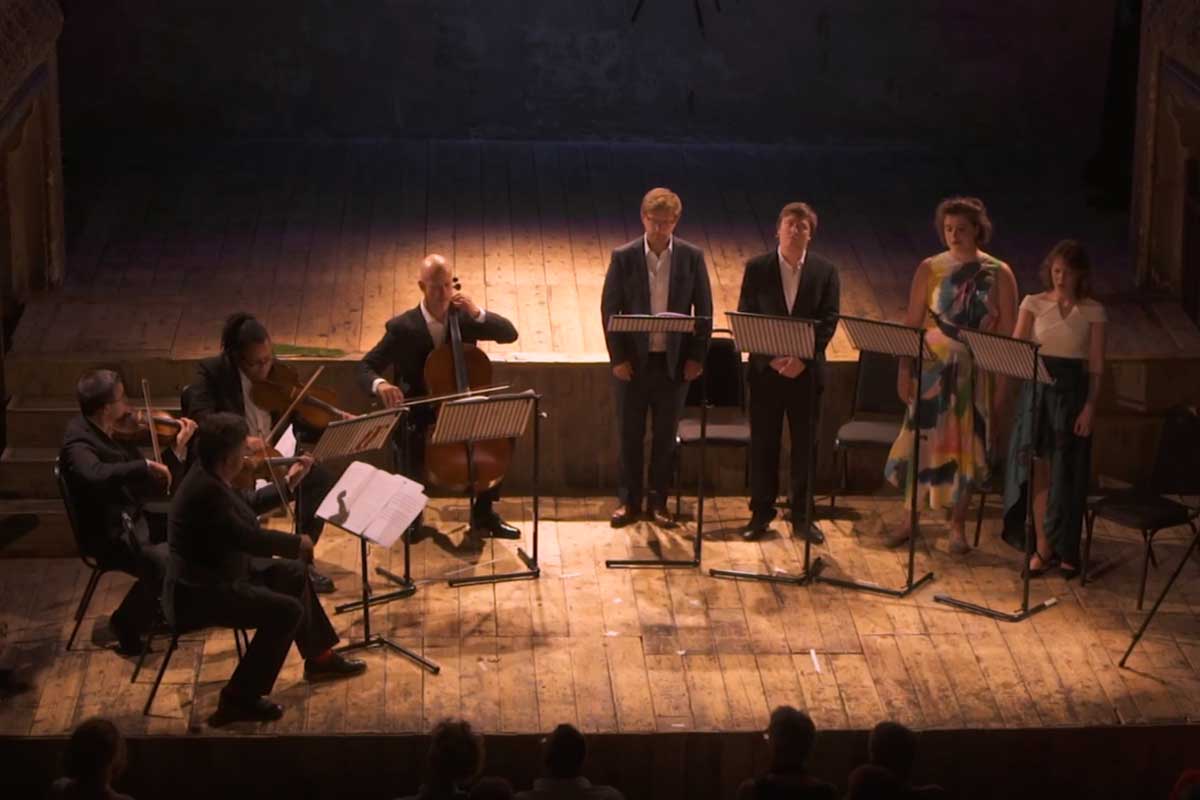 Peter Sheppard Skærved Violin
Mihailo Trandafilovski Violin
Clifton Harrison Viola
Neil Heyde Cello
The Kreutzer Quartet, founded by violinist Peter Sheppard Skærved, is known for tackling new and challenging works for quartet. The quartet performs complete cycles of works by contemporary composers from David Matthews, a former Deal Festival Artistic Director, to Michael Tippett. Wilton's Music Hall is their London 'home', where they have given pioneering series of concerts over the past ten years, putting new music into the context of cycles of Beethoven, Mozart, Grieg and Fauré.
'Their playing blends spontaneity with rigor, verve with a deft technique – above all a very musical sympathy for the composer's intentions and achievements' Gramophone magazine
David Matthews String Quartet No. 17, Op 165 (2022) Dedicated to Benjamin Britten
David Matthews String Quartet No. 14 Op 145 (2016-2017)
W A Mozart/arr. Matthews Minuet, K355/576b, Gigue, K574
L V Beethoven/arr. Matthews 11 Bagatelles Op. 119
Support from Cavatina Trust
Listen on Spotify:
https://open.spotify.com/album/1iEIj7c8zwV21yAKF4oKdp?si=-DexuVouRtmgjndsBLxpUw
Other events that you might like