Support from Cavatina Trust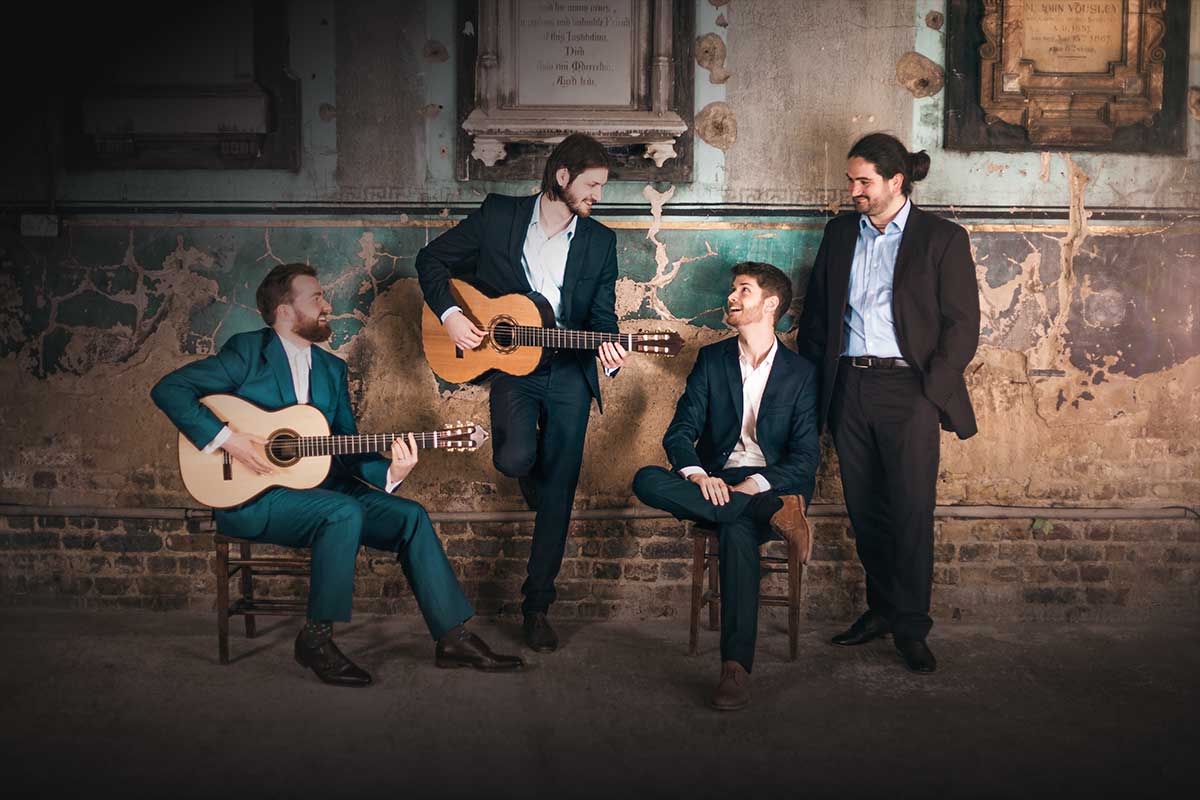 The Mēla guitar quartet takes their name from the Sanskrit word for 'Festival'.
Their programmes celebrate an engaging and wide-ranging programme of original pieces for guitar quartet. Graduates of the Guildhall and the Royal Academy, they quickly became International Guitar Festival Young Artists 2015/16, then Park Lane Group young artists 2018/19 and Royal Over-Seas chamber musician finalists.
This packed programme traverses the ages; works by Saint-Saëns, Debussy, Ravel, Glinka and Holst are complemented by contemporary compositions. My Clock is Broken! by British composer Laura Snowden, was commissioned by the quartet in 2019 and explores the idea of trauma and acceptance, with an achingly beautiful ending reminiscent of Pink Floyd. Pluck, Strum and Hammer and combines the music of Jimi Hendrix and Handel, while the set of Opals by the Australian composer Phillip Houghton is a mini masterwork, every movement of which depicts a different opal and its unique characteristic through the use of texture, colour and rhythmic layers.
Support from Cavatina Trust
Other events that you might like