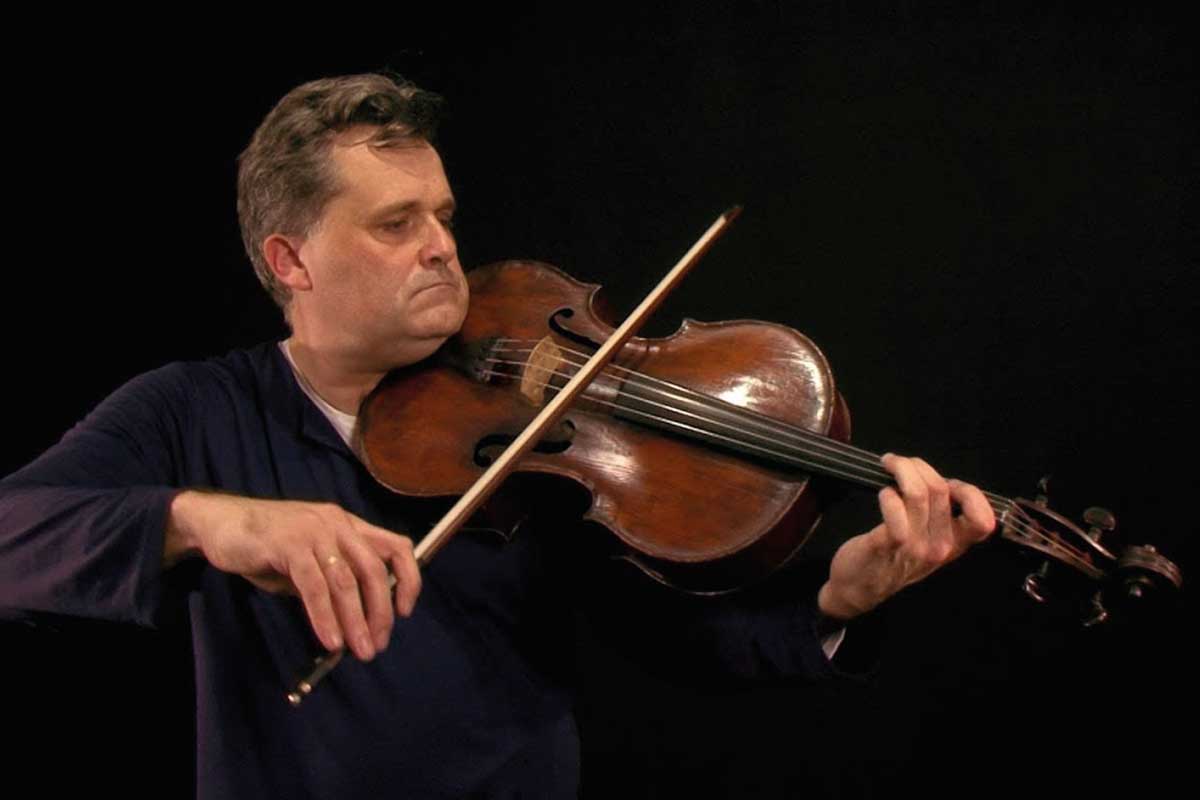 17th Century Works heard in the UK 1660-1700
Thomas Baltzar – Three Tunings
Nicholas Matteis – Prelude and Sarabande
Giovanni Battista Vitali – Partite Diverse
Anonymous works from the Rost Codex
Michael Alec Rose – Movements from 'Knowledge Exchange Violin' (2022-2023)
Mihailo Trandafilovski – New Work ( 2023) (Inspired by the work of Joanna Jones
Sadie Harrison – Movements from 'Gallery Books 1 & II'( 2012)
This concert brings together works for solo violin by travelling musicians who came to the UK in the 17th century with as pieces written for Peter for his Knowledge Exchange Violin project, responding to his own work as an artist, and a premiere.
The concert will be performed with one of Joanna Jones's pictures as backdrop.
The performance will also include a conversation between Joanna, filmmaker Malene Sheppard Skærved, and Peter, as well as a screening of a short film about Joanna's work by Malene. Composer Mihailo Trandafilovski's new work is inspired by Jones' extraordinary paintings.
'Peter Sheppard Skærved clearly responds to the music's communicative desires; … now sings with the breathiness of a very human voice' New York Times.
Supported by The Guy and Elinor Meynell Charitable Bursary Fund
Other events that you might like