Ukulele Orchestra of Great Britain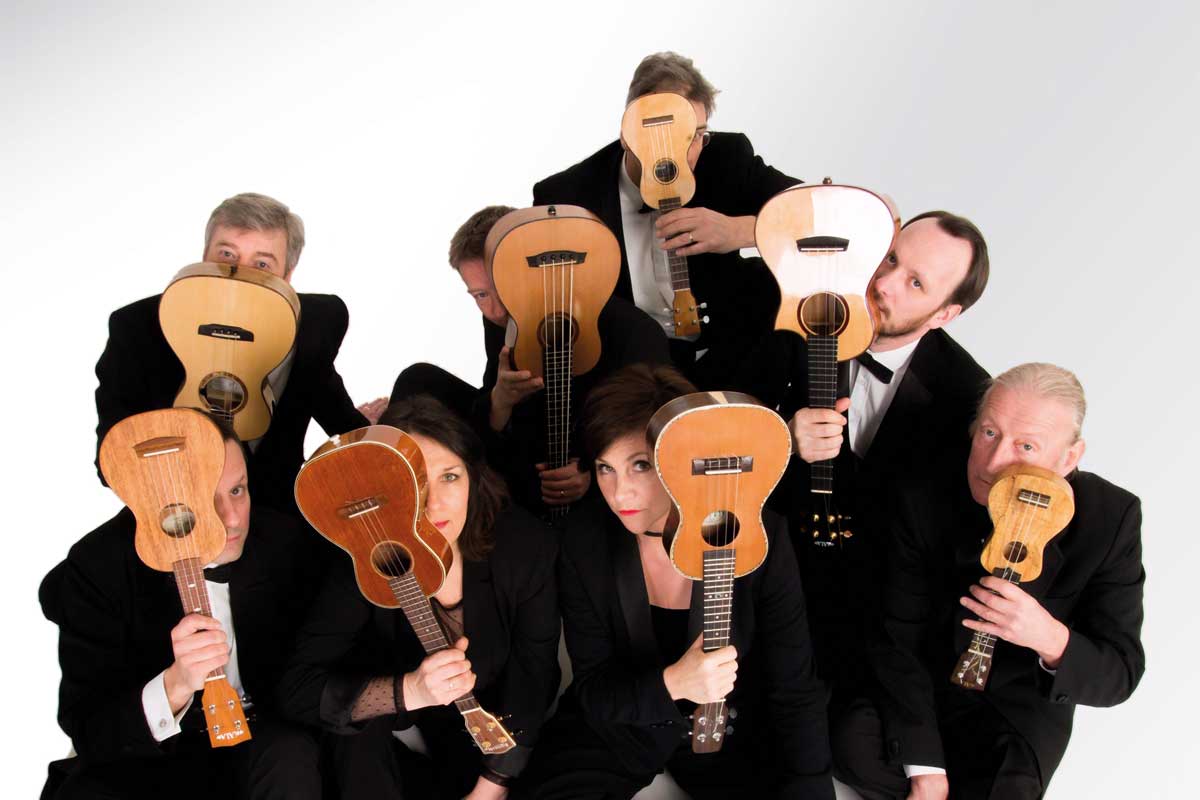 Who is to blame for the worldwide phenomena of ukulele orchestras and ukulelemania?
The Ukulele Orchestra of Great Britain!
A welcome return to Deal for the all singing, all-strumming Ukulele players, who use instruments bought with loose change and passionately believe that all genres of music can be played on the Ukulele.
Tap your toes with the royalty of the ukulele scene, the independent rock-stars of the "bonsai guitar" who have plucked and sung, joked and whistled with Clean Bandit, Robbie Williams, Madness, Cat Stevens, The Ministry of Sound and Blue Peter.
The world's very first Ukulele Orchestra is not just about ukulele; it is about entertainment, joy, fun, strum and artistry.
Book early to avoid disappointment.
Other events that you might like