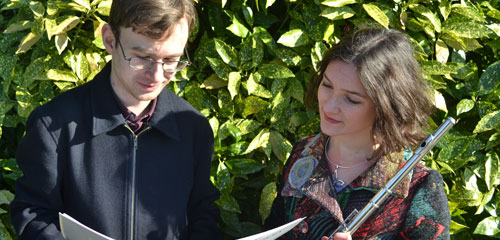 MEERA MAJARAJ – Flute &
DOMINIC DEGAVINO – Piano
Meera Maharaj enjoys a diverse performing career throughout the UK and beyond and believes that outreach work is equally important to her musical success.  Meera received a Masters from the Royal Academy of Music as well as a first class honours degree from Royal Northern College of Music.
Dominic Degavino has performed throughout the UK including the Wigmore Hall and Southbank Centre.  He graduated from the Guildhall School of Music and Drama.  He is a passionate chamber musician, accompanist as well as an experienced jazz player.
Poulenc Sonata for flute and piano
Grace-Evangeline Mason New commission
Franck Sonata in A Major
Appearing courtesy of Countess of Munster Trust
Support from Cavatina Trust
Time: Lunchtime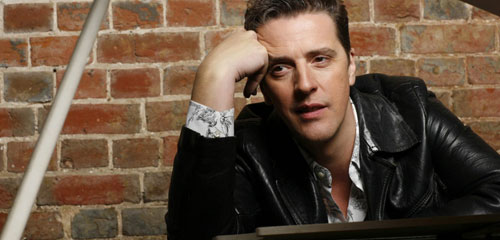 "Harry's phenomenal talent, unobtrusive charm and wit are a delight."  Stephen Fry
"Harry can play anything, anywhere, anytime…   He's unique, you'll love him." Johnny Vaughan
His ability to take requests to play 'any tune in any style' coupled with his "staggering virtuosity" (The Times) and "uncanny ability" (The Independent) has led to headlining at festivals in all six continents. Radio and TV appearances are materialising thick and fast – recently Harry was featured on Children in Need on the BBC, and has become almost resident on Radio 2's Friday Night is Music Night, as well as starring in the 2010 Proms preview on Radio 3 with PetrocTrelawny. 
Described by Jonathan Ross as "the best damn pianist in the civilised world" just about sums it up. Since the age of four he has been doing things in every conceivable style on the piano – classical music on Radio 3, theatres throughout the UK, jazz at Ronnie Scott's and festivals worldwide, house-bands on Channel 4's Big Breakfast and BBC1's Johnny Vaughan Tonight, pop music with Simply Red, Emma Bunton and Rick Astley, cabaret on BBC Radios 2, 3 and 4, the Royal Albert Hall and the maiden voyage of the Queen Mary 2.
Time: Evening