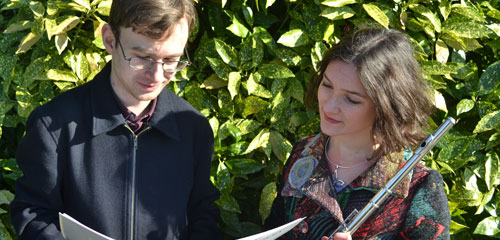 MEERA MAJARAJ – Flute &
DOMINIC DEGAVINO – Piano
Meera Maharaj enjoys a diverse performing career throughout the UK and beyond and believes that outreach work is equally important to her musical success.  Meera received a Masters from the Royal Academy of Music as well as a first class honours degree from Royal Northern College of Music.
Dominic Degavino has performed throughout the UK including the Wigmore Hall and Southbank Centre.  He graduated from the Guildhall School of Music and Drama.  He is a passionate chamber musician, accompanist as well as an experienced jazz player.
Poulenc Sonata for flute and piano
Thomas Brown Colours/Flavours Etude
Franck Sonata in A Major
Appearing courtesy of Countess of Munster Trust
Support from Cavatina Trust
Time: 1.00pm St George's Church, Deal
Ticket Price: £12 – Friends of DMA £10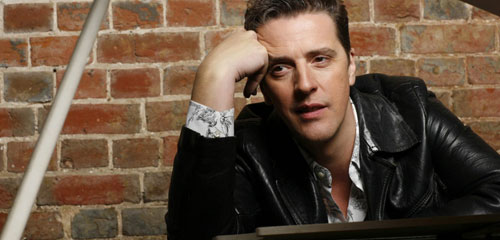 After being chained to an upright piano in Battersea for a year, London's favourite improvising pianist finally emerges squinting into the bright lights and dazzling glamour of the Deal Festival.
2019 had gone so well: starting in Antarctica and going on to boast establishment gigs that involved playing the national anthem reggae-style to the sovereign in Sandringham, slightly less establishment for Extinction Rebellion hammering out Rhapsody in Blue in a tailcoat under Marble Arch and engagements as far-flung as Ho Chi Minh, Buenos Aires, Barcelona and Newbury.
You'd be forgiven for thinking that 2020's incarceration might have stunted the creativity of 'this phenomenal talent' (Stephen Fry). But the globe-trotting artist who has bought people and penguins to their feet in seven continents migrated online and invited the world to his lounge with shows for Grange Park Opera, the world's largest production music company Audio Network and South African big cat charity 'Born Free' and amongst others.
During the enforced domesticity Harry also broadcast a daily musical distress signal in a three hundred strong series called Lockdown Blues, described by Classic FM as 'miraculous creativity' and by the Times as 'astonishing…regularly made me cry'. He is now bursting back with a year's pent up enthusiasm to take your requests for 'any tune in any style'. Line of Duty as a tango? Thriller à la Mozart? Corrie as a Bond theme? The choice, my beautiful unlocked audience, is yours!
'Spellbinding. Uncanny. Genius.' (Times. Independent. Guardian.)
Time: 7.30pm St George's Church, Deal
Ticket Price: £25