What's On
Keep up to date with all the latest performances, events, talks and programmes.
Creative Jazz Weekend 2022
A place to try new things, crete music, explore improvisation and have fun!
All ages, abilities and instruments welcome.
Held at The Astor School, Astor Avenue, Dover CT17 0AS on Saturday 19th November 2022, 10am – 4pm and Sunday 20th November at 10am woth a concert at 5pm.
Adults £40, under 18s £30 for the weekend. Discounts are available.
Click here for a downloadable application form
The NYJO Academy
We are proud to host the NYJO Academy South-East here in Deal, in a dynamic partnership between the National Youth Jazz Orchestra and Deal Music & Arts.  This brings the very best in jazz education to our corner of the country, fostering and nurturing new talent.
The Academy provides regular opportunities for young musicians in the region to learn about all aspects of jazz performance. Workshop days are held during school holidays and the sessions focus on such elements as small jazz ensemble skills, improvisation, harmony and ear training, group composition and ensemble leadership skills. As the academy gathers size and momentum, there are also plans to introduce a big band ensemble for some of the more experienced players.
Click here for more information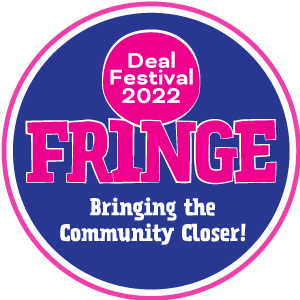 The Festival Fringe is a new initiative seeking to engage with the wider local community and to promote all areas of both the visual and performing arts.
Activities will be staged at various venues around the town, in parallel with the main festival, with the emphasis on local themes and encouraging everyone to not just stand by and observe but to become actively involved.